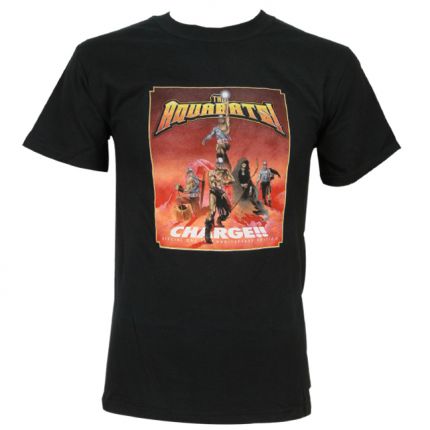 This shirt features the artwork of the Charge!! One-Year Anniversary Special Edition on the front. It was released at the same time as the album and promoted as a package deal. Designed by Tyler Jacobs, painting by Brandon Bird, 2006. Only smalls are available through the Aquabats online store.
Ad blocker interference detected!
Wikia is a free-to-use site that makes money from advertising. We have a modified experience for viewers using ad blockers

Wikia is not accessible if you've made further modifications. Remove the custom ad blocker rule(s) and the page will load as expected.