Horchata Records
put out this compilation sampler in 2000 as a freebie for Cadets in attendance at the
1999/2000 Aquacadet Summit
. Later, they sold it online and at shows. The compilation includes The Aquabats, side projects, friends bands and other projects from bands in the aquabats universe (at varying levels of legitimacy). Many tracks were produced by Vahe Manoukian.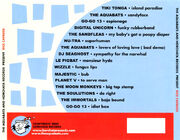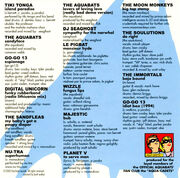 Track Listing
Edit
Ad blocker interference detected!
Wikia is a free-to-use site that makes money from advertising. We have a modified experience for viewers using ad blockers

Wikia is not accessible if you've made further modifications. Remove the custom ad blocker rule(s) and the page will load as expected.