Ultra Kyu (also known as Mysterious Kyu) was a guitarist for The Aquabats from 1994 to 2000.

The Return Of The Aquabats
The "9the" Man.
The Fury Of The Aquabats
Secret weapon, Sultan of suspense
The Aquabats Vs. The Floating Eye of Death
Levitation, Escapist
Charles GrayEdit
Charles Gray went on to pursue a career in Opera in New York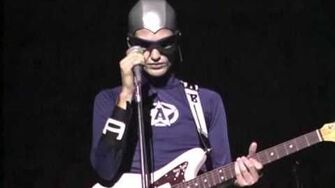 Ad blocker interference detected!
Wikia is a free-to-use site that makes money from advertising. We have a modified experience for viewers using ad blockers

Wikia is not accessible if you've made further modifications. Remove the custom ad blocker rule(s) and the page will load as expected.